Design driven companies are able to captivate their audience from the beginning and hold their attention longer. By creating eye-catching content, you're setting yourself up to outperform your competition, create a strong first impression, share your brand identity and build customer trust. We understand that with such important opportunities at stake, a strategic plan must be implemented to create remarkable design elements to showcase your brand. At Blue Sky Marketing, we're ready, and excited, to take on your company's creative and design needs!
There's no mistaking the importance of having a logo that's memorable, iconic and a good representation of your brand image. Let our team of creatives come together to design a strong logo worth being the face of your company.
We're always on the lookout for the newest trends and exciting ways to bring our client's brands into the spotlight. Whether you're looking to celebrate a company anniversary or hoping to outshine competitors with beautifully branded gear, our team will work with you from conception to implementation to get the job done.
Consistency is key when it comes to branding efforts. Having a style guide outlining your logo, palette, imagery guidelines, etc. is an important tool to keep brand documents and signage consistent across all channels and mediums. We can help structure a digital style guide that will ensure any marketing efforts are consistent and on brand.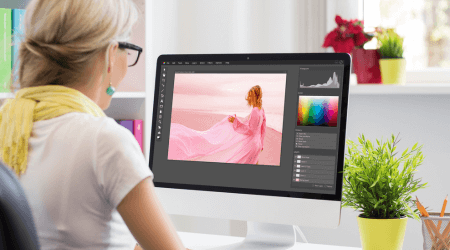 High quality photos and images are a key part of any marketing endeavor. They represent your company and showcase who your brand is to the public. Our team of skilled graphic designers understands how crucial high quality photos are to representing any brand, and as such have mastered the editing process.
From t-shirt designs to complete campaign designs, your public-facing content needs to be executed in a professional, polished, and creative manner. We have the tools to make your marketing materials stand out and match your brand image.
We will be happy to assist you with your design project! Drop us a line to connect